It's a new year and that means one thing - Meet @ Markley events are back. This Thursday (January 15 at noon) we will be hosting the latest edition of our series focusing on helping the network infrastructure security community.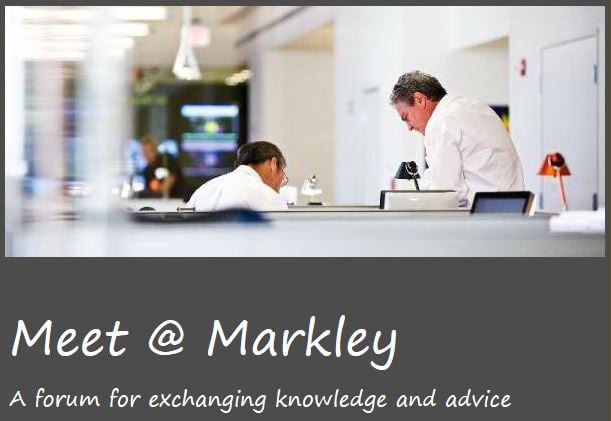 Cyber attacks can strike at any time, potentially crippling network infrastructure and severely degrading user experience. Depending on the type and severity of an attack, the impact on companies, government agencies and other organizations can result in resource damages, millions of dollars of lost revenue and irreparable harm to brands and reputations.
Network devices can often be abused to launch such attacks on the Internet. In fact, the DNS, NTP, SNMP and SSDP protocols are a few of those that can be leveraged for attack due to the stateless nature of the communication. What many don't know is that the data about these attacks and how to prevent them is freely available and shared with the network security community at large to allow prompt mitigation and diagnosis of network attacks for security response teams.
Jared Mauch, a Global IP Engineer in the IP Engineering and Network Development division for the Global IP Network (GIN) Business Unit of NTT America, a provider of one-stop business communications solutions combining private network, global IP network, and enterprise hosting services, will be visiting the Markley Group on Thursday January 15th at 12:00 noon EST.
About the Presenter
Jared Mauch is the founder and operator of the OpenResolverProject, a volunteer program to identify the millions of servers on the Internet with open DNS settings that could be commandeered in DDoS and spoofing attacks. The goal of the organization is to assist in informing the community of these vulnerabilities and providing remediation assistance.
With more than 15 years of experience with DDoS and network security threats, Mauch plays a key role in the engineering team responsible for designing and deploying the network security policies and services in the GIN infrastructure. Mauch recently won the 2014 J.D. Falk Award presented by the Messaging, Malware and Mobile Anti-Abuse Working Group (M3AAWG), an association focused on working against bots, malware, spam, viruses, denial-of-service attacks and other online exploitation.
To learn more about the best ways to deal with such attacks on an infrastructure, and how you could help with the OpenResolverProject, join us for a presentation/Q&A with Jared Mauch of NTT this Thursday, January 15th.
No Charge! Lunch will be provided.
To reserve your seat, please contact markleygroup@famapr.com.