Amazon Web Services (AWS) is one of the most widely used public cloud services but many organizations aren't getting as much out of their AWS environments as they could be. By accessing AWS through broadband Internet links, some customers and applications can experience poor bandwidth throughput, higher-than-expected costs, and more.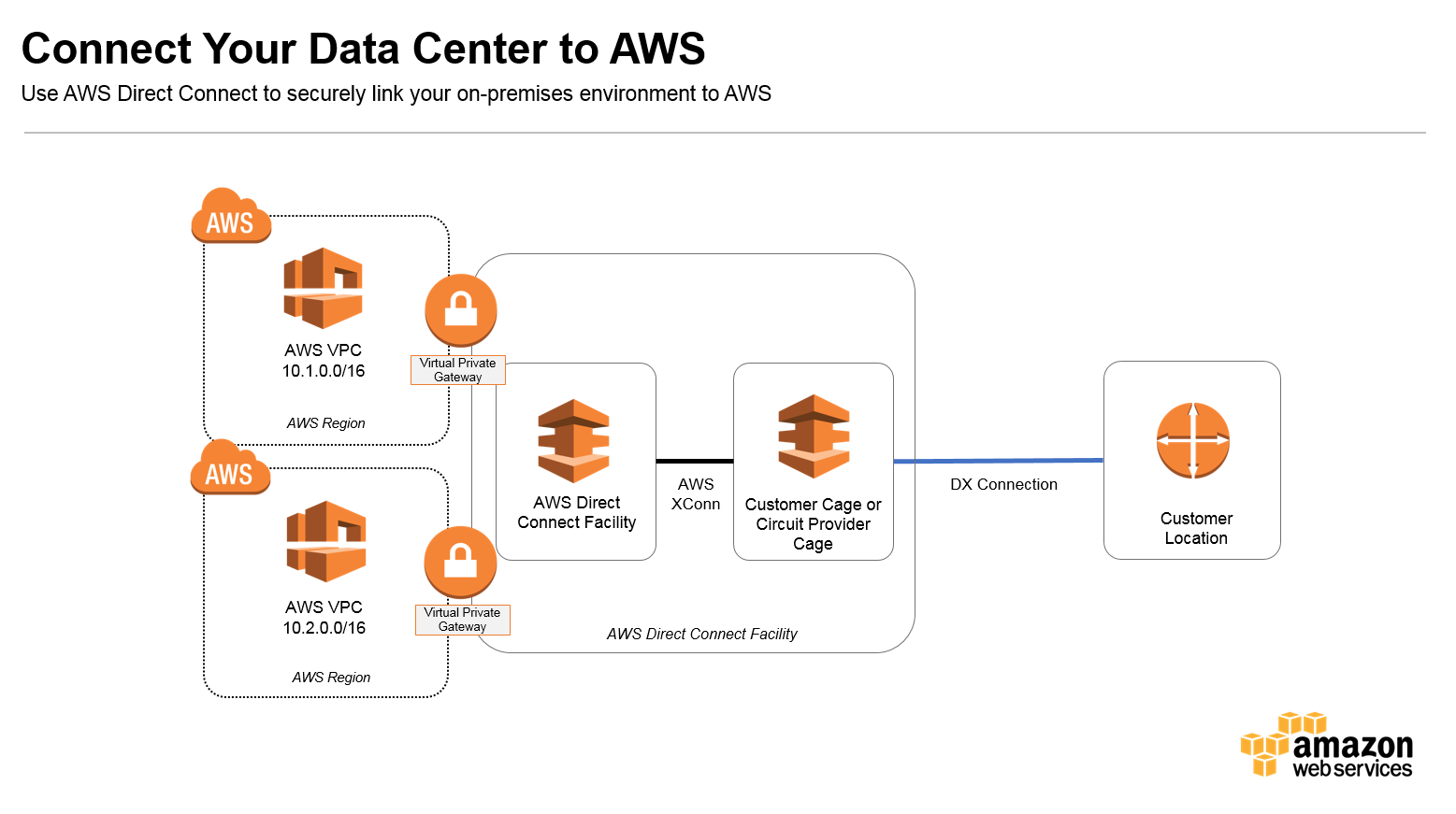 Enter AWS Direct Connect. As New England's first and only AWS Direct Connect location facility, Markley is New England's on-ramp to the AWS global network, making it easy to establish a dedicated network connection to your AWS-based resources. By establishing a private connection between AWS and your data center, office or colocation environment, you are able to reduce network costs, increase bandwidth throughput and achieve a more consistent network experience.
AWS Direct Connect links can also be partitioned into multiple virtual interfaces – which can be reconfigured at any time to meet changing needs – to maintain network separation between public and private environments. This allows organizations to use the same connection to access public resources, such as objects stored in Amazon S3, and private resources, such as Amazon EC2 instances in an Amazon Virtual Private Cloud (VPC).
For companies like NimbusDDOS, AWS Direct Connect at Markley has significantly improved how they do business. When the company recently had to test a threat protection appliance, it had to find a way to quickly expand its test environment to include both a simulated attack surface and the hardware appliance. With the support of Markley's AWS Direct Connect, co-location resources and the Markley Cloud, NimbusDDOS eliminated the time and investments of purchasing additional equipment, and successfully and efficiently completed the testing in record time.
Andy Shoemaker, CEO and founder at NimbusDDOS, said, "Markley offers a large variety of services, including flexible Markley Cloud resources on demand and their native, low latency AWS Direct Connect capability. In our case, we absolutely needed this flexibility to meet the unique resource requirements of our business."
Read the NimbusDDOS case study today, and then get in touch with Markley's team of experts to learn how Markley can help you optimize your organization's hybrid cloud environment with increased security and performance.