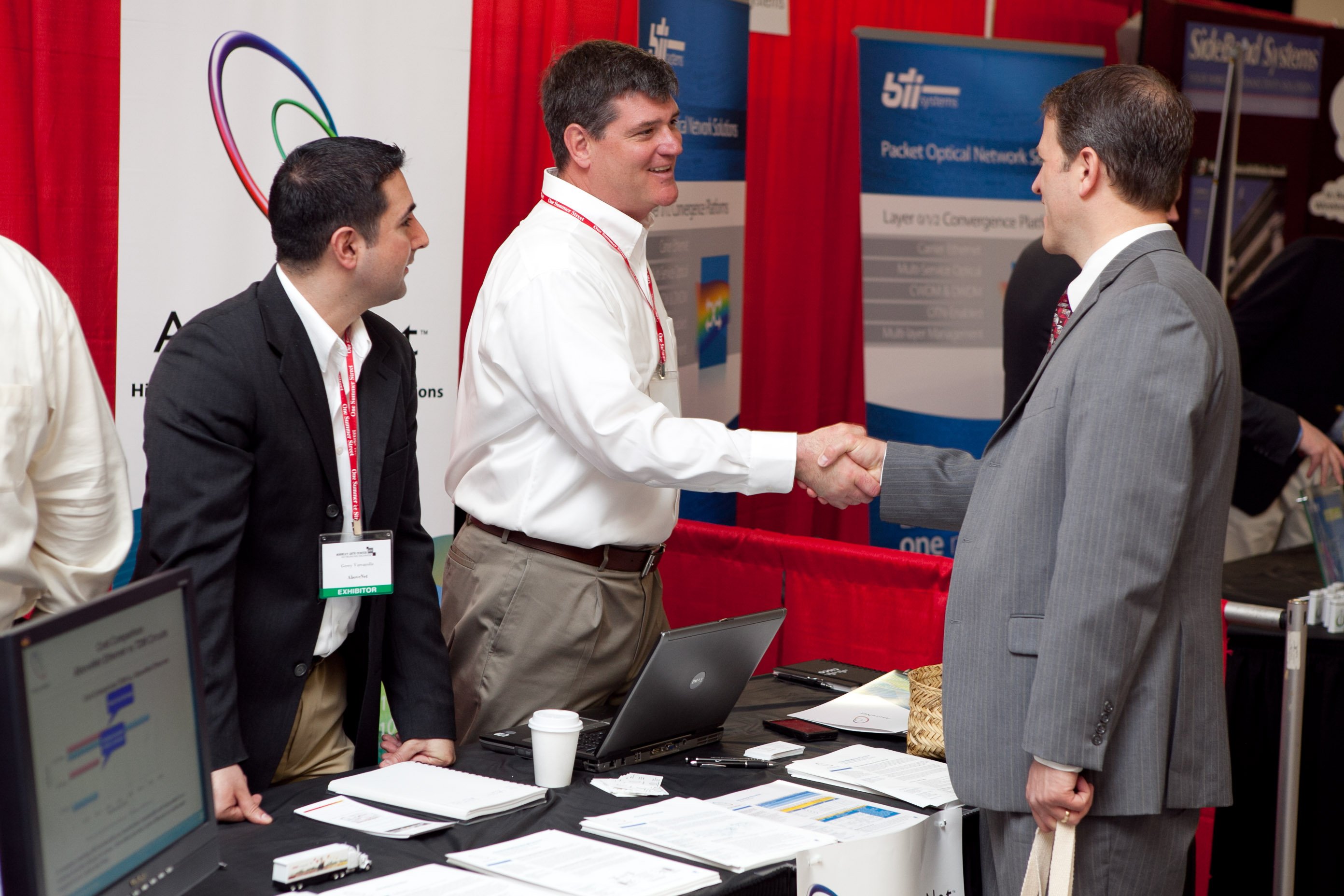 The 2011 Data Center Summit was a Great Success We've been hard at work getting things ready for the upcoming Markley Data Center Summit 2013, our annual one-day gathering of the leading minds in emerging data center trends, cloud computing, disaster recovery and hyper-connectivity. We're really excited about what we've got in store for you. This year's event will be held on Thursday, March 7, 2013, at our offices at One Summer Street in Boston, MA. The keynote speakers for this year's event are Michael Hugos and John Patrick. They will be joined on stage by our CEO, Jeffrey D. Markley. We're excited because both Michael and John are recognized throughout the industry as visionary voices that have been at the bleeding edge of technology, helping businesses across the globe understand and take early advantage of coming changes and advances. You'll hear more about them as we get closer to the event, but here's some quick background on each:
Michael works with clients to find elegant solutions to complex problems, with a focus on supply chains, business intelligence and new business ventures. He won the CIO 100 Award (twice), the InformationWeek 500 Award and the Computerworld Premier 100 Award. He regularly blogs for CIO and has written several books, including "Essentials of Supply Chain Management" and "Business in the Cloud: What Every Business Needs to Know about Cloud Computing."
John is president of Attitude LLC and the former vice president of Internet technology at IBM. He has been recognized as a visionary by several publications, including Business 2.0; Industry Week and Network World. John was a founding member of the World Wide Web Consortium at MIT, a founding member and past chairman of the Global Internet Project, a member of the Internet Society, a senior member of the Association for Computing Machinery, and a Fellow of the Institute of Electrical and Electronics Engineers.
In addition to the keynote speakers, the event will also host two panel discussions, entitled "Cloud Strategies to Manage Your Business Efficiently" and "Disaster Recovery: Lessons Learned from Hurricane Sandy." Both will provide you with actionable information and lessons for your own data center and cloud operations. More on those as the countdown continues. As in past years, there will be several networking opportunities available throughout the day and a full exhibition hall with information, displays, tours and representatives from some of the leading data center and cloud companies in business today. For more information on exhibiting, click here or contact us here. The full agenda for the one-day event is also available here; and follow this link to learn how you can register to be a part of this exclusive event. We hope you're as excited as we are – and we can't wait to see you there.