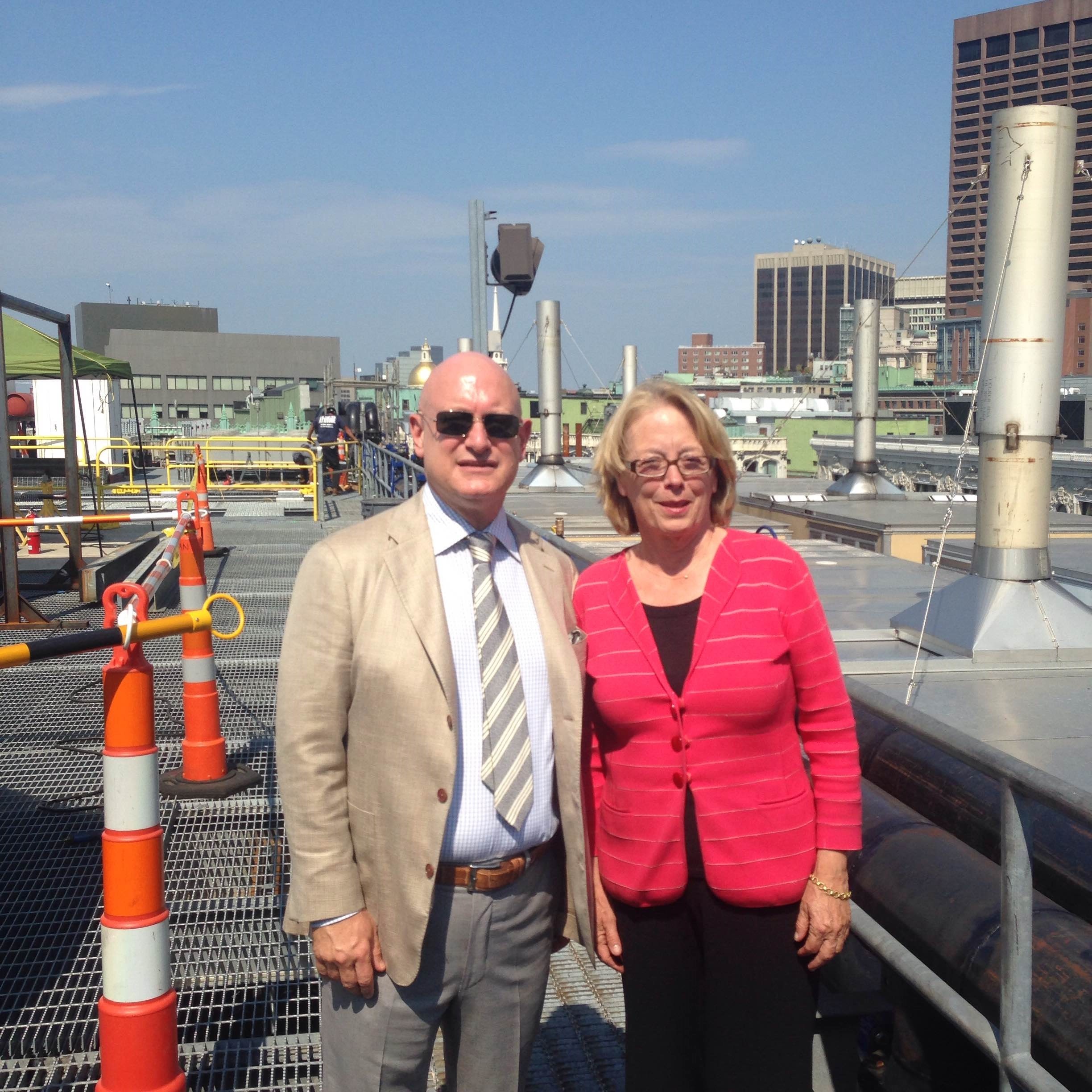 This past week we had a very special visitor to Markley Group's One Summer Street Boston facilities – Congresswoman Niki Tsongas. The Congresswoman represents Massachusetts' Third District, which includes Lowell, MA, where Markley Group just purchased a new facility.
As readers of this space know, we purchased a 350,000 square foot building in Lowell, MA in June 2015 and are currently converting it into a master-planned 50 megawatt mission-critical data center facility to meet the growing bandwidth, data storage and cloud needs of businesses in New England and across the country.
We're excited today to say that Phase One of the construction is going as planned – and will be completed and live on October 1, 2015.
Many existing customers in our Boston facility have already expressed interest in a suburban-based mission-critical facility that will help them with disaster recovery (DR) initiatives. With latency of less than one millisecond, which allows for synchronous replication, the Lowell location is ideal for most DR plans. As a part of Markley Group's DR offerings, the Lowell facility will also have up to 1,000 "hot seats," which will allow companies to have a secure workspace with network access and backup systems for use in an emergency, when they might be unable to access their own company's offices or systems.
Congresswoman Tsongas' visit to Markley Group's Boston facility gave her a firsthand look at what to expect in our new Lowell facility as we work hard to get it up and running, transforming the previous building into a world-class data center and cloud computing facility.
We were thrilled to host her and share with her our excitement for the new facility. It has been thrilling to see the building change into a vibrant location, piece by piece, as we continue the build out.
As phase one of the development draws to a close, we'll be sure to share updates and photos here as soon as we can!