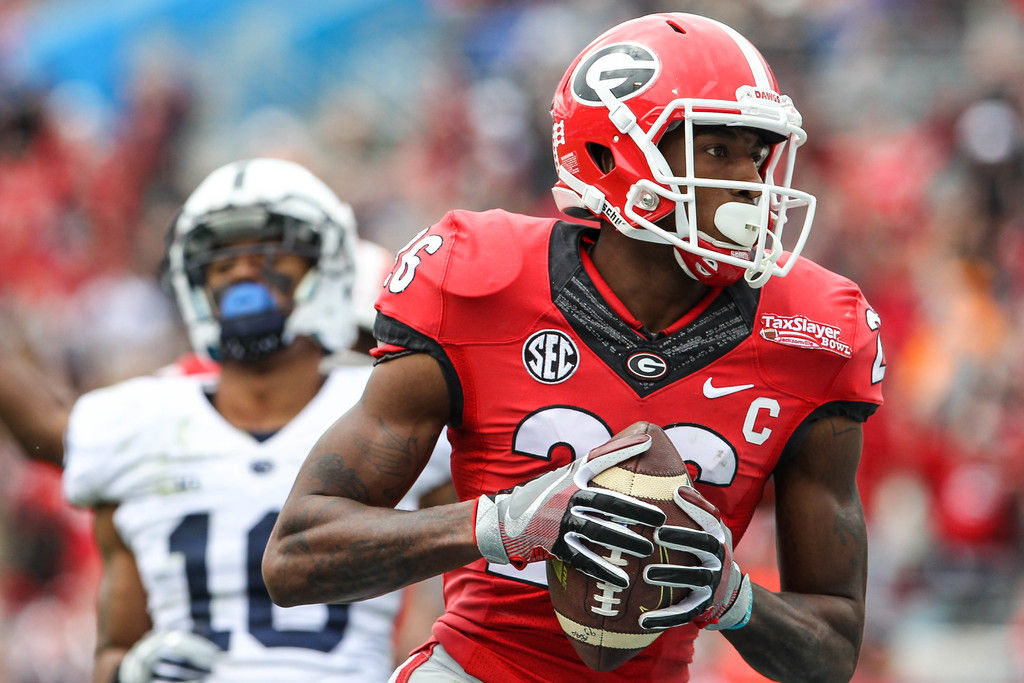 Over the weekend something terrific happened to a former intern of ours: he was hired full-time by a local organization with a huge following and household-name recognition. It's not every day that you celebrate one of your best and brightest heading to work for a different company – but in this case, we're absolutely thrilled for his success.
Who are we referring to? Well, Malcolm Mitchell, former wide receiver from the University of Georgia, who was drafted in the 2016 NFL Draft this weekend by our hometown New England Patriots!
Malcolm is a tremendous young man with a bright future ahead of him – and was an intern here at our One Summer Street Boston facility last year. We were all thrilled to have had the opportunity to work with him, and loved having his energy and great attitude around the office. Everyone at Markley Group is excited to cheer him on each Sunday this fall.
Malcolm is an extremely disciplined hard worker both on and off the field; we were all impressed with his dedication to early-morning, pre-workday workouts. Throughout his internship, he expressed a keen interest in learning what makes our business run, working closely with several departments, including infrastructure, telecom, cloud computing, marketing and finance. Malcolm also assisted the team responsible for the planning, design and construction of our new Lowell, Mass. facility.
If you're not familiar with Malcolm, he has really embraced what it means to be a well-rounded student athlete. Malcolm decided early on in his college career that reading was going to be critical to his success on-field, off-field or wherever life would bring him. He embraced reading and could be found with a book whenever possible, even joining a book club in Georgia made up of mostly local women over 40 years old.
His dedication to reading and improving himself resulted in his authoring of a children's book, published last year. Titled "The Magician's Hat," the story is about a magician who gains strength through the power of reading books. If you'd like to know more about the book and order a copy, check out: http://www.readwithmalcolm.com/themagicianshat/.
If you'd like to know some more about Malcolm and his journey, visit his personal site here: http://www.readwithmalcolm.com/.
Welcome back to Boston, Malcolm – your story is an inspiration and we know you'll succeed!