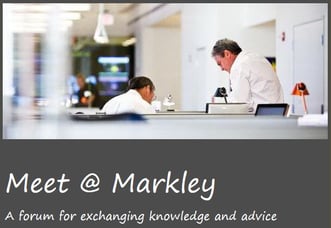 Organizations are faced with an overwhelming number of cyber risks every day – and it's no longer just financial institutions that need to take heed. Every company has information that is valuable to attackers. But as we've seen in recent breaches, traditional approaches to evaluating risks and controls are insufficient in minimizing the impact of cyberattacks.
Join ThreatReady Resources at our upcoming Meet @ Markley event on Thursday, April 28 from 12pm – 1:30pm to learn about how your organization can readdress its risk assessment strategies to successfully focus on the people, process and technology elements involved, without compromising your company's business goals.
Kirsten Liston, SVP of Product at ThreatReady Resources, will call upon her more than 16 years of industry knowledge to discuss why the critical cybersecurity focus of organizations should be on the "user" – since even a world-class IT function can be interrupted by the single action of an individual user. Kirsten will share actionable insight into how companies can develop a corporate culture that embraces cyber awareness and is prepared to reduce the risk of any cyber event.
In addition to an open Q&A style discussion, Kirsten will evaluate the "people factor" in a cyber breach and share her three key elements of building an effective human firewall:
Make People Care
Build Awareness
Measure & Monitor
Please join us at Markley Group's One Summer Street offices at noon on Thursday, April 28th for a free lunch and presentation/Q&A with Kirsten. Please RSVP here.