By Paul Diamond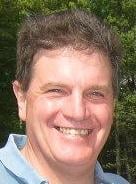 The proliferation of cloud-based applications for the enterprise grows each day, and more and more professionals have grown dependent on these apps as the consumerization of IT flourishes in today's mobile enterprise. With the consumerization of IT, employees have become their own IT experts and demand that their IT departments add cloud services or enable them to use a particular app with the corporate network. IT departments, naturally, want to use the latest technologies to make the entire company more efficient and productive - and they see how the cloud can help accomplish this. What employees don't often see is that there are roadblocks to rolling out a new service or enabling an app to work with the network. Everything from budget to security to integration issues may cause the IT department to turn down the requests. However, unlike in the past, employees now have the power and the means to just use these services anyway, without IT's approval.
Similar to BYOD, this concept of bring-your-own-cloud (BYOC) is not going anywhere. Just think - it's incredibly easy for employees to access preferred technology offerings on a mobile or personal device, but it's still on the company network. Just download it, watch a YouTube video on how to make it work and voila - you have your cloud service. Any professional with a smartphone is enabled by cloud, social computing, analytics and mobile - and wants to transfer that experience seamlessly between their personal and professional computing.
This obviously poses a huge problem for the company network. IT staff either doesn't know this happened, or is forced to quickly address network and security issues, often leading to Band-Aid fixes. Results from Forrester's Forrsights Workforce Employee Survey, Q4 2012 indicate that at least 85 percent of employees use phone/tablet applications and web-based services, which is putting corporate information security under serious threat. Just to start, BYOC could hypothetically:
Denigrate the network - Deploying cloud technologies and operating models muddies the role that networking plays. Further, the impact of the cloud on the networks may not always be clear, and while the network is indeed important to cloud computing, the network also must change in order to facilitate these preferences. In a hybrid environment, the relationship and connection between a user's cloud and the provider's network must be secure - but the structure should be in place beforehand. The bottom line is, no network means no cloud - without networks, users cannot access their cloud services.
Challenge traditional security practices - It's really hard to ensure that information on employee-owned hardware and software is secure. For security professionals, BYOC seems like a nightmare. Personal devices are getting smarter and are better able to store and do more with corporate data, especially with the proliferation of personal cloud storage like Evernote, Amazon S3 and even Facebook. They also become a bigger target for hackers.
Introduce viruses - In BYOC environments you will inevitably have one employee who leisurely browses the web, opens email attachments, stores phantom files, freely clicks on links, and can't - or rarely - updates their security software. Without a policy in place, this is a veritable virus breeding ground.
Expose critical company data over unsecure networks and devices - This one seems pretty obvious, right? Downloading sensitive company files to an iPad, saving it to iCloud, and then connecting to the Starbucks Wi-Fi network down the street is not an ideal scenario - but it's a likely one.
Where does an enterprise start? The pros and cons are clear, and while it's important in this day and age to be accommodating and supportive of the innovative models that professionals take to accomplish their work, day-in and day-out, it's also very important to have a policy and framework in place that keeps all constituents on the same page while living on the same network. Let's start there - what frame of mind when devising a BYOC policy is reasonable and will be accepted by employees?
It's important to have a solid understanding of the stage at which cloud applications have infiltrated the organization. Once an organization understands the true level of cloud adoption across the board, they can better understand the true implications for their network and security, and how critical an organization-wide policy is to institute rules and regulations.
Network Monitoring and Inventory
Solutions exist that will take a complete look at your network and take stock of what is connected to your network (wired and wireless). It will know who owns it, what kind of memory it has, if and what software is installed and running, user information, network configurations and more. This is step one in your diagnosis, but also important throughout to keep track of the state of your network and to dissuade rogue users.
From there, your IT organization can determine how to protect itself from this phenomenon. Users are both the champions for this, as well as the weakest link - they likely own the device and they likely own the storage and access of the corporate data - so it's most important to invest in their knowledge, understanding and commitment to the policy.
Train and Instruct
Let employees know that they are responsible for their devices and cloud service from a cost and upkeep perspective, but also for what happens as a result of any personal computing or professional computing over personal assets. If an employee is not a good fit for any BYOC policy, such as a legal professional, instruct them of a revised policy.
Regardless, physical training of employees should happen over digital programs that they can quickly skip through and provide a digital signature without fully understanding or comprehending the responsibility that is in their hands - literally.
Security, Security, Security
Many companies are aware of how to secure devices that are introduced onto the network. For instance, there are a plethora of mobile device management solutions available that secure, monitor, manage and support mobile devices deployed across a corporate network. But for the cloud, to secure data and applications, it's important to invest in solutions with built-in data loss prevention (DLP), giving users an encrypted storage space on the mobile device to safely store business critical data.
For the network, there are a variety of network access control solutions that will give administrators the ability to enforce role-based access. In some cases, these types of solutions might just be viewed as Band-Aid fixes to a larger problem. Depending on your organization, however, these can be good first steps, building up to the implementation of a more holistic hybrid cloud environment that offers employees a full-scale cloud solution to support such bandwidth.
The bottom line, you must be in the know - you must know where your network stands at all times; you must know what your employees want from a cloud perspective; you must know what they currently have from a cloud perspective; and you must know what the best path is to take for your organization - be that a six-month path of quick-fixes and BYOC policies, or a full-fledged cloud offering that puts your mind at ease and keeps your employees happy.