This Wednesday (November 13th at 12 noon) we will be hosting the latest edition of our Meet@Markley series, this time focusing in on managed services and the role they play in helping companies take full advantage of the cloud.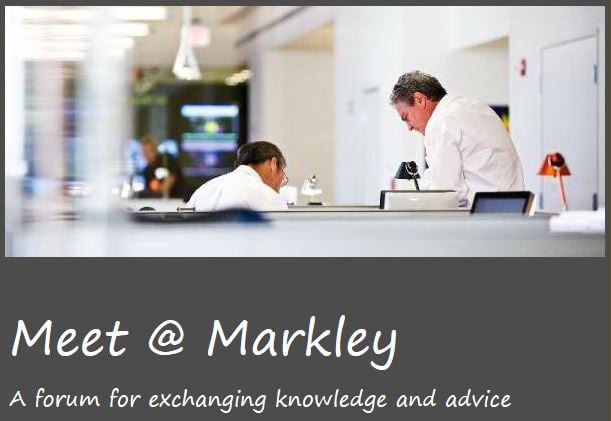 It's a given that businesses of all shapes and sizes want to take advantage of the cloud – but many are faced with aging infrastructures, budget limitations and resource challenges. When you have to balance these issues with a desire to do better things faster, you quickly come to the realization that there's no possible time to integrate today's cutting-edge technologies into your organization – unless you look at changing how you manage the day-to-day.
The challenges facing CIOs and IT organizations are easy to recognize, but not easy to address. Managed services and private cloud technology have evolved the concept of rightsourcing. Services such as remote infrastructure management and cloud services have made it possible to automate some of the regular, everyday tasks, thus freeing up time to focus on more strategic work.
In the next meeting we will be joined by Joshua Dinneen and Jeff Boardman of Corporate IT Solutions. They will discuss how the pressure to do more with less, combined with demands for increased support, faster time to market and the ability to change quickly has taken many organizations' eyes away from building business value and innovation.
They'll share examples of how successful IT organizations are finding the right balance between a mix of internal resources, external resources, tools and processes to automate service delivery within IT that drive business innovation.
Date: Wednesday, November 13, 2013
Time: 12:00 PM - 1:00 PM
Location: One Summer Street, 5th Floor, Boston, MA 02110
There is no charge to attend the event and lunch will be provided. To reserve your seat, please email Sarah Rocap at srocap@markleygroup.com.
Hope to see you there!